EEOC Sexual Harassment Charges Statistics Surged
Author: Stephen D. Hans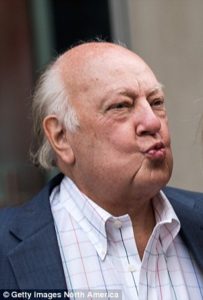 The increase in sexual harassment lawsuits brought by the EEOC was 50 percent higher in 2018 than they were in 2017. The EEOC filed 66 harassment lawsuits, and of those, 41 involved allegations of sexual harassment.
New charges filed with the EEOC that alleged sexual harassment were more than 7,500, which was 12 percent higher than in 2017.
The EEOC recovered close to $70 million in settlements of cases that involved sexual harassment issues, which compared with the $47.5 million in settlements recovered for 2017.
As the new year begins, we often look back to the previous year, reflect on the changes and hone our perspectives toward progress for the coming year.
Facts about the #MeToo Movement and Its Effect on Sexual Harassment
In October of 2017, rape and sexual misconduct allegations against Harvey Weinstein were the springboard that propelled the #MeToo movement. Sexual harassment took center stage in the American media's spotlight.
The #MeToo Movement is a movement against sexual harassment and assault. Tarana Burke was the social activist who coined the "Me Too" expression in 2006, and the phrase reappeared in 2017 when actress Alyssa Milano used it on Twitter.
The #MeToo movement has been a driving factor in the heightened focus on sexual harassment cases. According to the Washington Post, similar to the celebrity driven #MeToo movement, cases filed with the EEOC saw an increase in sexual harassment cases filed by employees from small businesses — mom-and-pop and everyday companies.
The #MeToo movement has increased society's awareness of the problem and also made it more acceptable for victimized employees to speak out and report abuse. It has made filing claims with the EEOC or a state agency more socially acceptable.
While charges for other types of discrimination dropped in 2018, charges for sexual harassment rose significantly. This focus does not appear to be losing momentum any time soon.
Incorporate Anti-Sexual Harassment Policies and Actions into Your Business in 2019
If you have questions, our attorneys at Stephen Hans & Associates are glad to advise regarding your concerns or represent you in employment related disputes.