Author: Christopher L.Van De Water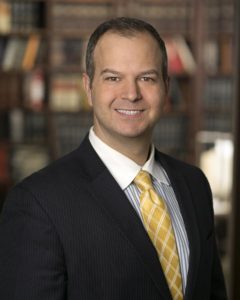 How to ask for and get the raise you deserve
The holidays are a time of financial giving, but that doesn't mean all companies will be giving out  bonuses, or even raises for that matter.
According to recent surveys by several finance and staffing firms, while monetary holiday bonuses are expected to increase in value this year, bonuses, overall, are becoming more scarce. In a poll of 500 U.S. companies, 63 percent of hiring managers say their company plans to give employees a bonus, the survey notes. That's down from 75 percent in 2017.
Whether or not you end up among the growing number of workers who won't get a bonus this year, your holidays can still be happy. Here are five effective steps to take to ask for, and get, a raise:
Do your research and come prepared
First things first: If you want a raise, you'll have to do your homework. Set realistic expectations about what your salary increase might look like and understand why you deserve it.
To gauge your market value, try using a salary calculator. These tools can offer insight by measuring your pay against your experience and position and comparing it to the wages of your peers across the country. Keep in mind, though, the estimates rely on self-reported numbers and can't take into account your specific circumstances.
Document your achievements and noteworthy projects
Start by identifying any tasks you've taken charge of that were unanticipated when you began the job or any additional responsibilities you've taken on.
If you've received notable recognition or awards, note that too. This could help your manager better understand the value of your work and your importance to the team.
Find the right time to approach your manager
Be sure you ask for a raise at the right time, not just because you need the money or because "you just heard the guy in the next cubicle is making $5,000 more than you," bestselling author and CNBC contributor Suzy Welch says.
According to a LinkedIn report, January is one of the top months when employers give out raises. Thus, preparing your pitch in December could be a smart move.
Initiate the dialogue
Once you've done your research, you can initiate a conversation with your manager. Instead of bringing up the issue in passing, schedule a formal meeting and come ready to break down exactly  why you deserve that raise!
Be sure to focus on why you deserve it, not just why you need it.
Keep in mind, dollars and cents aren't the only possible form of compensation. Ask about perks and benefits such stock options, a more flexible schedule, including telecommuting.
Finally, show your appreciation
Clearly assert why you deserve a raise but don't get pushy. If your boss doesn't feel you deserve a raise yet, don't get mad. Ask what steps you can take to earn one.
If there just isn't room in the budget to pay you more at the moment, make clear that you understand and, again, could be willing to talk about other kinds of perks and compensation. This could make the conversation more collaborative and open the door for a follow-up soon.
Takeaway
Even if you don't walk away with everything you want, odds are you'll feel good about being assertive. Remember, lots of job seekers and employees are too anxious to try to negotiate, but those who ask for more are usually more successful.