I Heard That Tenants Might Not Have to Pay Rent During the Coronavirus shutdown. Is this True?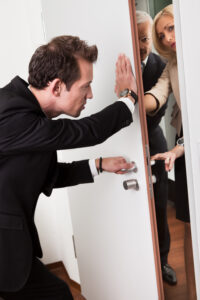 Yes – Under a proposed1 New York State Law, all residential tenants who qualify will have their rent payments suspended for the 90 days following the effective date of the new law. That means that you do not have to pay your rent if you qualify. While this is not passed into law yet [see footnote below], it probably will be by April 1, so if you qualify – HOLD OFF ON PAYING YOUR APRIL RENT!
I Rent an Apartment or Part of a House Where I Live. How Do I Qualify for This?
If you have lost income as a result of Stay in Place order, you qualify. This is meant to include everyone who has been laid off or has had their hours cut because of the Coronavirus restrictions, which has happened to millions of people. Landlords will depend on people not knowing this, and many will deny that it's true, but if you qualify, you can "Just Say No to the landlord" just like Nancy Reagan used to say to drugs.
How Much Income Do I Have to Lose to Qualify for This?
The law, as currently proposed, includes anyone who has suffered any loss of income. Although no one knows how this will shake out yet, almost any loss of income will probably be presumed to be from the Coronavirus restrictions unless proven otherwise.
If My Rent is Forgiven, Will I Have to Pay it After the Coronavirus Pandemic is Over?
No. You will never have to pay it, you cannot be evicted for not paying it, you will not have to pay any late fees or other fess connected with it, and if your lease expires during this period, the landlord has to give you a new lease at the same rent.
Will My Landlord Get Stuck for This?
Your landlord will not have to pay the mortgage on whatever part of the property cannot collect rent due to this law. There is formula in the law to figure out how much of a break the landlord will get.
[1] The bill (A10224A/S8125) has already passed the Assembly and Senate, and the Governor is expected to sign it into law right away. Be aware that the bill might be subject to changes before it is passed.