What Does the New Sexual Harassment Training Require?
Author: Stephen D. Hans & Associates
By now, hopefully many employers in New York have become aware of the new sexual harassment training laws that went into effect on October 9, 2018.  Under the new law, all New York employers, no matter how many employees you have, are required under State law to establish a sexual harassment training policy.
New York State has published a tool kit that explains the guidelines employers must follow. Some employers already had established sexual harassment policies prior to the new law. Others may not have any sexual harassment policy in place. In either case, you must comply with the government's new requirements.
If you're uncertain about whether your policy is compliant or not, it is wise to consult with an experienced employment defense attorney. The probability is high that most employers are missing parts of the new law in their policies.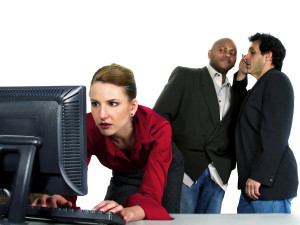 Sexual Harassment Training Tool Kit Guidelines
A checklist for sexual harassment training must meet (or it can exceed) the following minimum training standards. Training must:
"Be Interactive (see the model training guidance document for specific recommendations);
Include an explanation of sexual harassment consistent with guidance issued by the Department of Labor in consultation with the Division of Human Rights;
Include examples of unlawful sexual harassment;
Include information concerning the federal and state statutory provisions concerning sexual
harassment and remedies available to targets of sexual harassment;
Include information concerning employees' rights of redress and all available forums for adjudicating complaints; and
Include information addressing conduct by supervisors and additional responsibilities for supervisors."
It is common have questions about the new guidelines and how to apply them. The specific details of what some of the minimum training standards require are not clear to many employers.
Stephen Hans & Associates can answer your questions and help you understand exactly what is required and how to even exceed the minimum standards. We offer seasoned legal guidance based on decades of employment law defense experience.