"Satan Shoes", which clearly had the Nike "Swoosh" logo on the side, were actually "customized" Nike Air Max 97's sold in March by MSCHF Product Studio, Inc. a Brooklyn company. They made the soles red with 60cc of ink containing a drop of real human blood, put Luke 10:18 and 6/666 on the side in red lettering and a pentagram over the laces, then added an upside down cross for good luck. They only made 666 pairs, 665 of which sold out for $1,018 each in a matter of seconds.
Some Holy History Here – In 2019, the same company, MSCHF, made "Jesus Shoes". Those were white customized Nike Air Max 97's with 60 cc of holy water from the Jordan River in the soles and a crucifix over the laces instead of a pentagram. Celebrities bought them at ridiculous prices. Despite having no agreement with Nike or permission from them, MSCHF openly used the Nike Swoosh logo on the Jesus Shoes as well. Although Jesus Shoes were the most googled shoes of 2019, no lawsuit followed and Nike didn't even publicly disavow being associated with them.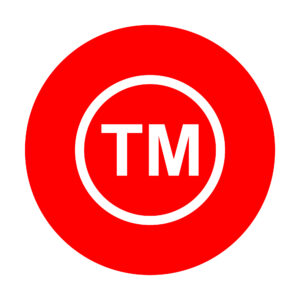 As MSHCF correctly says its on its website, "Satan Shoes started a conversation". Unlike the Jesus Shoes, Nike sued over the Satan Shoes the same day they went on sale.Read More
First Amendment Defense Argument – MSCHF's lawyers argue that the shoes are works of art that are intended to criticize the "collab culture", and are intended to criticize religious norms that discriminate against homosexuality, like Lil Nas X, the gay rapper who collaborated with them on the branding. They say the First Amendment prohibits this artistic expression and bars any trademark infringement or dilution claim.
The District Judge was not impressed by the First Amendment argument and granted Nike's request for a Temporary Restraining Order prohibiting further promotion or sale of the shoes.
This was not a great idea on MSCHF's part. This artistic expression could easily have been done without infringing on Nike's logo. Nike will be entitled to triple the damages it can prove, attorney's fees, and a permanent injunction against using its products, logos or likenesses again. See, 15 U.S.C. § 1117. Nike will likely want to set an example to make sure no one else gets another brilliant idea like this again.
What is the Nike's Swoosh Logo Worth? Read More

How Much Did Nike Pay for the Swoosh logo? Read More