What employers should know about using AI programs
The Equal Employment Opportunity Commission has brought its first case based on (Artificial Intelligence) AI hiring bias against an English language tutoring services company. The two companies that comprise iTutorGroup, Inc. are Shanghai Ping'An Intelligent Education Technology Co., Ltd., and Tutor Group Limited.
Details of the EEOC's Case and Allegations of AI Hiring Bias
The EEOC alleged that the AI programming automatically rejects older applicants. They explained that an applicant realized the company rejected them due to discrimination after submitting a second identical application that contained a younger birthdate. The company rejected the first application and offered an interview after receiving the second application. Read More
Actions the EEOC Seeks Against iTutorGroup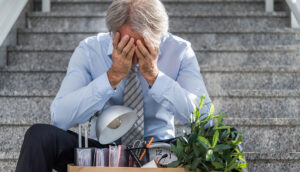 The EEOC is seeking the following legal actions on behalf of more than 200 applicants the company subjected to age discrimination:
Back pay and liquidated damages
Strong injunctive relief designed to remedy and prevent future age discrimination
Age Bias Violates the ADEA
The Age Discrimination in Employment Act (ADEA) makes it illegal to discriminate against potential employees based on age, which includes discrimination during the hiring process.
The EEOC has launched an Artificial Intelligence and Algorithmic Fairness Initiative to ensure compliance with anti-discrimination laws. While AI software, machine learning and other technologies that companies use in hiring can be helpful, they also can incorporate data that is discriminatory.
Even when automated technology creates discrimination, the employer is responsible for the outcome.
As an employer, do you need legal help with employment issues?
By addressing legal concerns or questions early on, employers can often avoid disputes, lawsuits and expensive fines. At the outset of a potential workplace issue or question, you are wise to seek legal advice. Our firm can assist you with policies that help you protect your business. If you have employment law questions, arrange an appointment. Discuss your concerns with an attorney at Stephen D. Hans & Associates, P.C. Call (718) 275-6500.