Location Based Marketing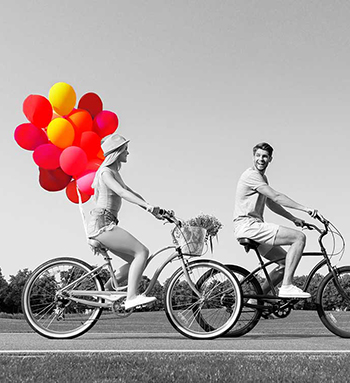 When you do a search, what do you type into the search box? Well, it depends on what you're searching. If you're going to purchase something from an online store, you probably just search the store name. Convenience is at the touch of your fingers, and your purchases arrive without even having to leave your home.
However, let's say you're looking for a lawyer to represent you in your divorce. First you type in "divorce lawyer." If you live on Long Island, you're not going to want to travel all the way to New York City or Connecticut or New Jersey. Having a California divorce attorney pop up won't be very helpful either. So you type in "divorce lawyer Long Island." A number of directories and law firm websites pop up. Even better, wouldn't it be great if the attorney were close by so you didn't have to drive too far. At this point you get more specific and type in "divorce lawyer Huntington Station, Long Island."
The beauty of life in today's digital world is you don't have to be sitting in front of your desktop computer either. You can pull out your iPad or mobile phone and do the search wherever you are.
What Does Geographic Location Mean for Business Websites and Web Content?
Thanks to changes in Google's search algorithms, people typically see search items pop up that are close to their IP address.
Web developers have been savvy about including business location in website content for some time now, but in recent years, the tools have only gotten better. Google My Business has made online marketing even easier and more direct.
What Is a Google My Business Account?
Google My Business enables you to upload information in Google about your business, such as:
Your location
Contact information
Website domain
Hours of Operation
Professional photos of your location
Potential customers or clients can find you on Google Maps and when doing a Google search for your business.
For decades, businesses have used marketing and advertising to get the word out about their services and products.
The good news is that today's online marketing opens up many avenues to market your business online — whether through websites, social media, online searches or other tools.
Marketing professionals can help you maximize your marketing efforts.
What type of marketing is in your world of imagination?
Web Perseverance is an Internet marketing company. We help businesses create strategic and productive marketing on the web.